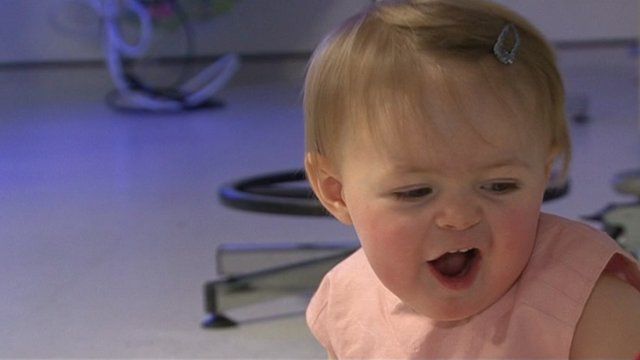 Video
Leicestershire father carries incubator up Snowdon
A Leicestershire father hiked to the top of Wales's highest mountain carrying an incubator.
Justin Chamberlain's daughter's brain was starved of oxygen when she was born prematurely at Leicester Royal Infirmary.
Thanks to life-saving equipment, Sienna is now developing like any other 16-month old girl so, to celebrate, Mr Chamberlain climbed Snowdon with an incubator.
Jonathan Cecil reports.