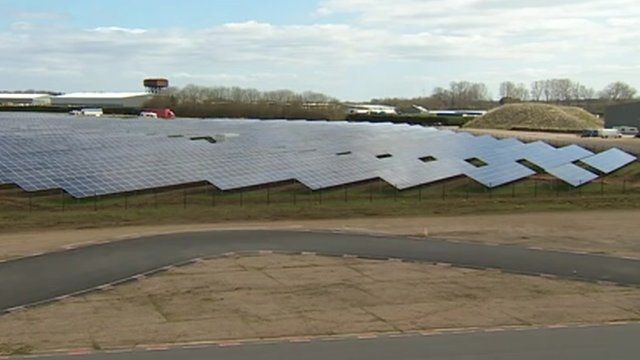 Video
Solar farm created at Wymeswold Airfield
A £35m solar farm in Leicestershire has been connected to the National Grid.
More than 130,000 panels have been placed on 150 acres of land at Wymeswold Airfield, near Loughborough.
Developer Lark Energy said the farm, built in less than 8 weeks, was expected to produce emission-free energy for the next 25 years.