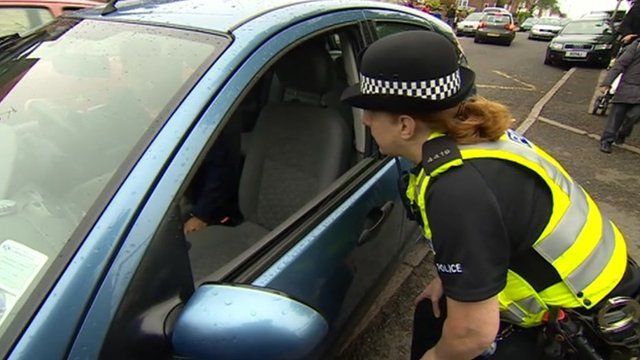 Video
Leicester school run parent's abuse over seatbelt
A BBC reporter witnessed a parent losing his temper after it was pointed out his daughter was not wearing a seatbelt during a safety morning outside a Leicester school.
The parent swore and threatened the reporter during a safety morning at Coleman School, run by police and council road safety officers.
Leicestershire Police's PC Lesley Marriot said officers "had other things to do" but it was important to point out to parents that parking illegally near the school was dangerous.