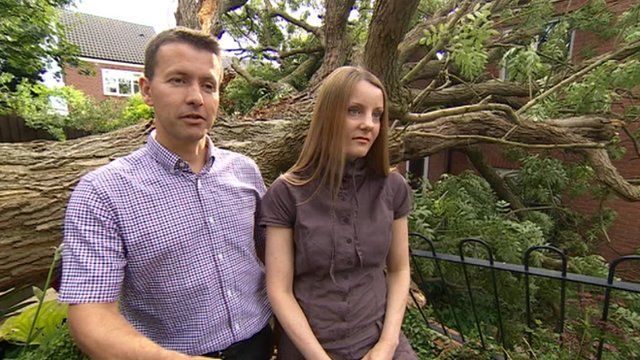 Video
Ash tree falls on to Melton Mowbray couple's house
An ash tree fell on to a couple's house in the early hours of the morning.
Wayne and Sharon Kimberlin, from Melton Mowbray in Leicestershire, were unharmed but said things could have been very different if the ash tree, on council land near their house, had fallen a few hours later on Saturday.
Harrinder Ram from Melton Borough Council said the tree had been inspected in 2011 and there had been nothing to suggest there was a problem.
A full tree surgeon's report has been requested and the council has said it will review all of its other trees.