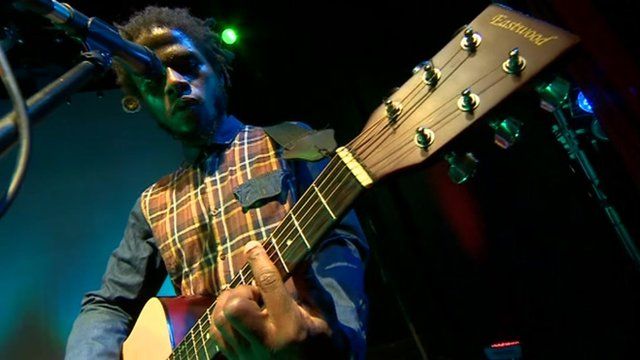 Video
Memorial event to raise funds for Antoin Akpom's funeral
Former football coach Antoin Akpom has been remembered at a memorial concert in Leicester.
Organisers of United 4 Change at the Y Theatre said money raised will go towards the 20-year-old's funeral costs.
Two 19-year-old men have been charged with the murder of Mr Akpom, who was stabbed in Kent Street in the city last month.
Eleanor Garnier reports for East Midlands Today.