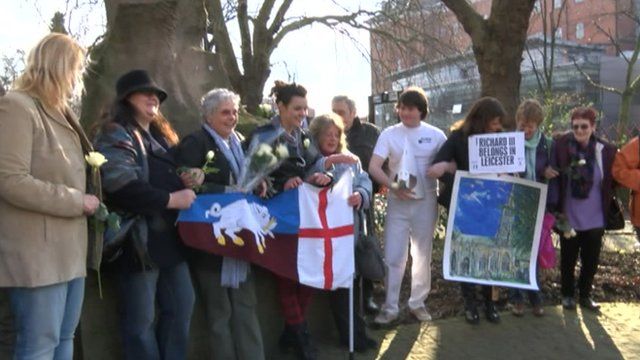 Video
Richard III campaigners hold rally ahead of judicial review
Campaigners fighting to keep King Richard III's remains in Leicester have formed a human chain around the city's cathedral ahead of the start of a judicial review.
Representatives from the University of Leicester will travel to London's High Court on Thursday to fight their case regarding the exhumation licence which stated the King's remains should be buried in the city.
The case is against the Plantagenet Alliance, who are fighting to have the remains buried in York and say the licence was not properly issued.
Go to next video: The battle for Richard III's bones