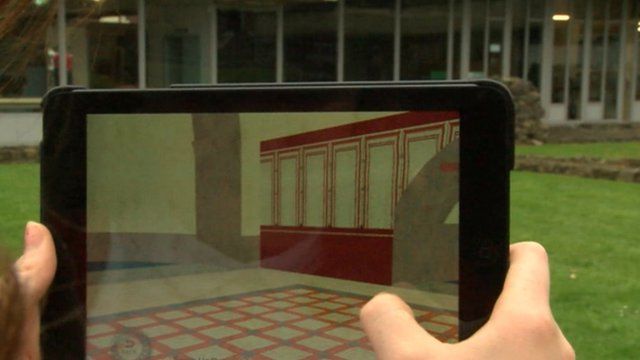 Video
App shows Leicester in Roman times
A team from De Montfort University has created an app which allows users to wander Leicester's streets and see how it would have looked in Roman times.
Staff and students worked with historians from the Jewry Wall Museum - site of the former Roman baths - and experts from the University of Leicester, including Richard Buckley, who led the Richard III dig.
Reporter Paul Bradshaw spoke to Nick Higgett from De Montfort University and Jane Westmoreland from Dovelands Primary School.
Go to next video: Gravedigger finds 'Roman coffin'