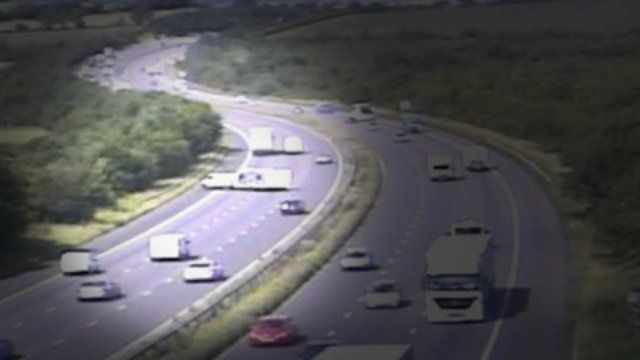 Video
Leicestershire M1 caravan crash footage released
Footage of a caravan dangerously weaving across the lanes of a motorway before it topples over has been released in a warning to motorists.
The Highways Agency has released the CCTV footage taken from the M1 in Leicestershire to urge drivers to prepare caravans and trailers before taking to the road this Easter break.
It shows the caravan snaking along the motorway before losing control completely.
Go to next video: 'Caravans blown around like toys'