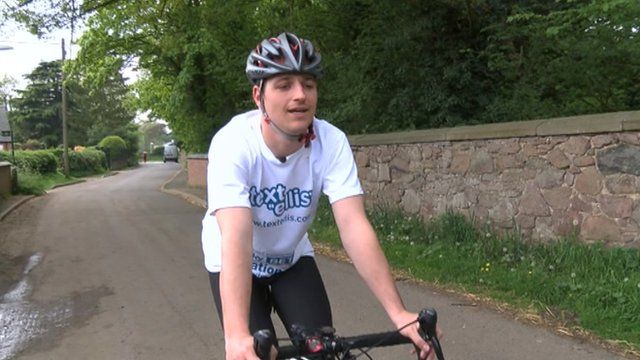 Video
Richard Page cycles to team's away games to find cure for son's condition
A father has raised £75,000 for medical research into finding a cure for his son's rare illness after he cycled to all of Leicester FC's away games this season.
Richard Page set out on his challenge to help children like his six-year-old son Ellis who has M.E.C.P.2 duplication syndrome.
The condition is caused by chromosomal abnormality and Ellis is one of only 30 children in the country to be diagnosed.
Leicester City's Thai owners will also present Mr Page with a cheque for £23,000 - £1,000 for each of the games he has cycled to.