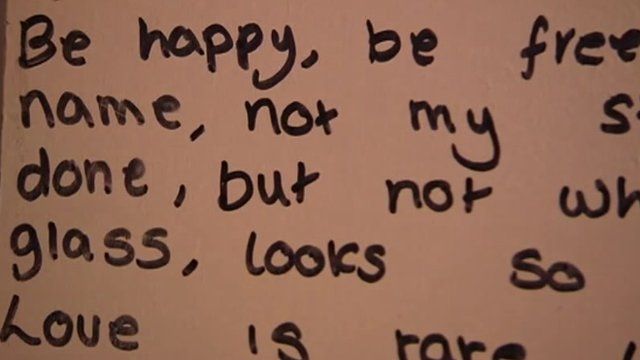 Video
Leicester cancer victim left hidden 'be happy' note
The parents of a teenager who died from cancer have spoken of their pride after finding an inspirational message she left hidden behind her bedroom mirror.
Athena Orchard, 13, from New Parks in Leicester, died last week.
It was only afterwards that her parents found the note.
One line reads: 'Make the most of every day'.