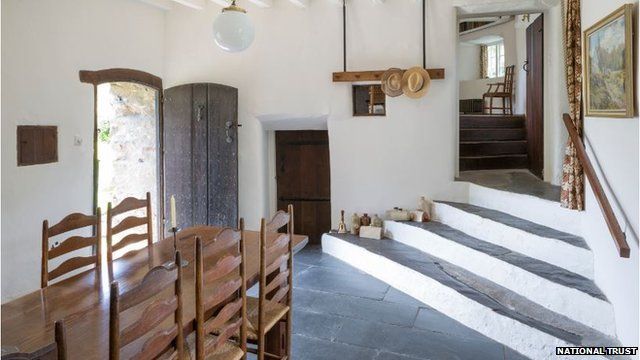 Video
Behind the scenes at a National Trust property
Stoneywell, in Ulverscroft, Leicestershire, is the National Trust's first property in the county.
The work of Ernest Gimson, an arts and crafts architect and designer from Leicester, Stoneywell was a holiday home to his family for many years before being left to the trust by Ernest's great-nephew Donald.
Riannon Simpson, assistant house manager at the cottage, takes us on a tour of the house and describes the difficulties of bringing the house to life for the public.
The house is now available to visit by appointment.
All images subject to copyright. Additional images courtesy of the National Trust and the Gimson Family Archive. Music by CPM Classical Series.
Slideshow production by Jennifer Harby.