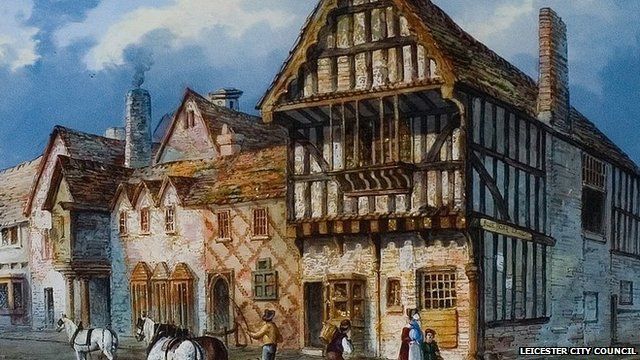 Video
Richard III in Leicester: Blue Boar
The Blue Boar Inn is reputed to be where Richard III spent his last night in Leicester before setting out to fight Henry Tudor.
While the room became a tourist attraction, the building was demolished in Victorian times and the site is occupied by a modern hotel.
This page forms part of an interactive map published for Richard III's reinterment, showing locations in Leicester associated with the king.