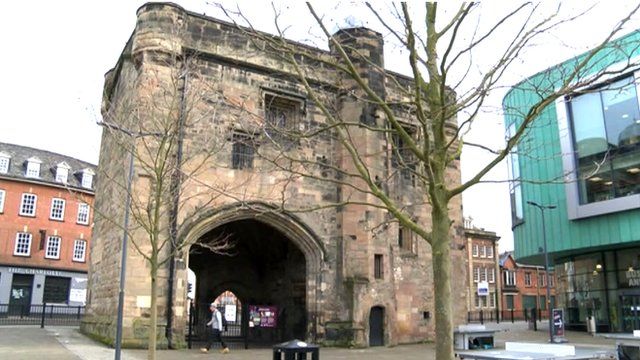 Video
Richard III in Leicester: Newarke Gate
Newarke Gate was originally part of a walled precinct for priests and Richard's body may have been carried through it.
During the Civil War it was used to store gunpowder and is still often known as The Magazine.
This page forms part of an interactive map published for Richard III's reinterment, showing locations in Leicester associated with the king.