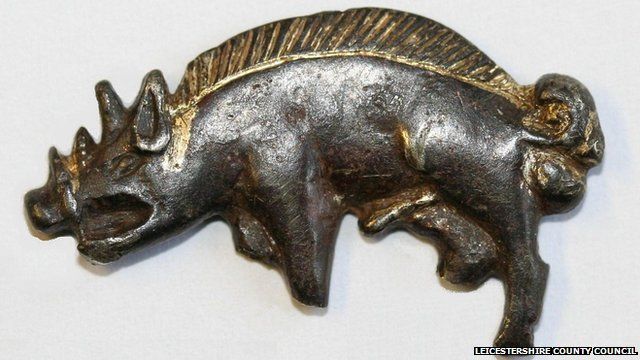 Video
Richard's Leicestershire: Fenn Lane Farm
Fenn Lane Farm is about two miles (3.2km) from the reputed site of the Battle of Bosworth in Leicestershire.
But finds from a 2010 dig indicated the farm could be the site of Richard III's last stand.
This page forms part of an interactive map published for Richard III's reinterment, showing locations in Leicestershire associated with the king.