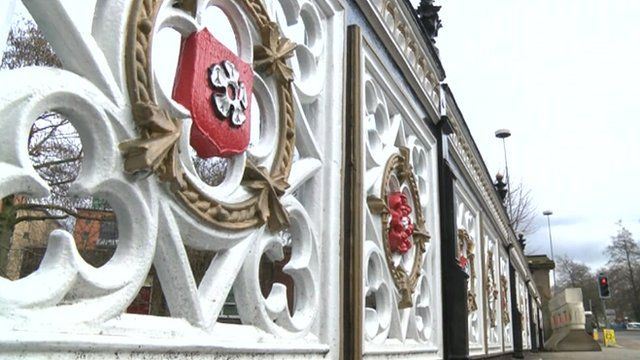 Video
Richard's Leicestershire: Bow Bridge
Richard III marched out of Leicester to fight Henry Tudor by crossing the ancient Bow Bridge.
Legend has it he was warned a stone on the bridge which caught his spur would soon catch his head.
This page forms part of an interactive map published for Richard III's reinterment, showing locations in Leicester associated with the king.