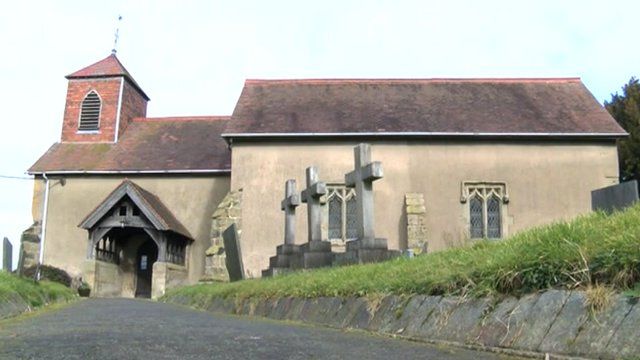 Video
Richard's Leicestershire: Dadlington Church
Dadlington Church is the closet consecrated ground to Bosworth battlefield and Henry paid for a chantry - an ongoing series of services - in memory of the dead.
It is believed many of those killed in the fighting were buried here and later building work reportedly uncovered human remains.
This page forms part of an interactive map published for Richard III's reinterment, showing locations in Leicestershire associated with the king.