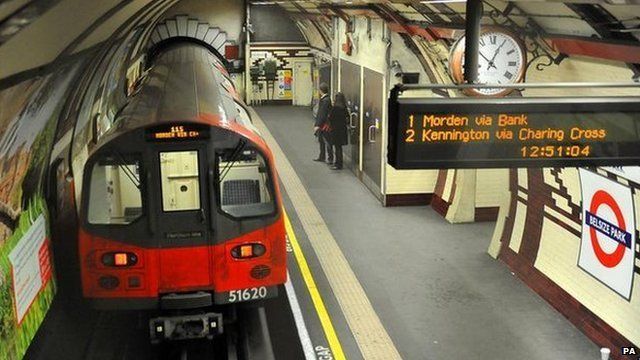 Video
Behind the scenes at the Tube's test track in Old Dalby, Leicestershire
Out in the middle of the Leicestershire countryside, surrounded by fields of sheep and cattle, testing is under way on one of urban England's most recognisable symbols.
For Old Dalby, Leicestershire, is home to a test track for Network Rail, which leases it to London Underground.
"We test the trains at Old Dalby because the Tube network is used 20 hours a day for passenger service, so we need to be able to test trains off site so that we're not disrupting passenger services," said a London Underground representative.