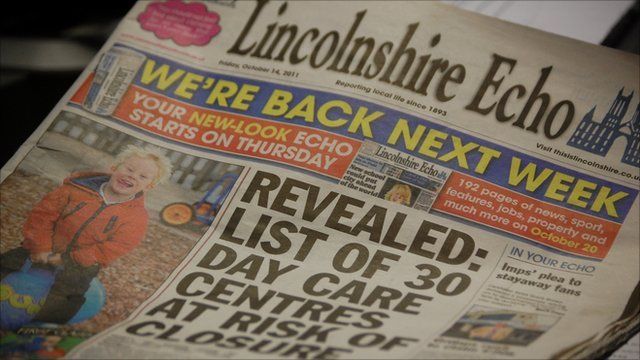 Video
Lincolnshire Echo reporter on the final daily edition
The final daily edition of the Lincolnshire Echo has been published ahead of its relaunch as a weekly paper.
Daily production of the newspaper is coming to an end after 118 years, in response to a drop in circulation.
Sports writer Leigh Curtis, who has been at the paper for 14 years, spoke to the BBC's Scott Dalton about the changes facing the newspaper industry.