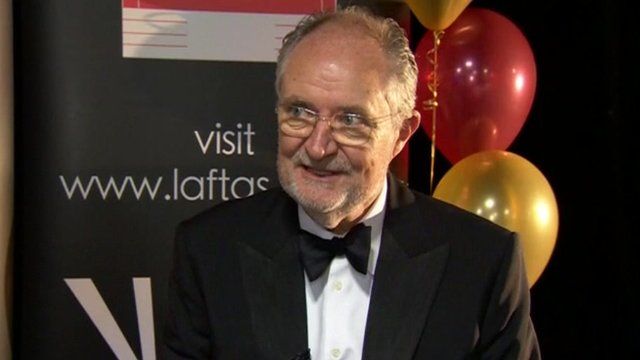 Video
Actor Jim Broadbent hosts Lincolnshire's Lafta awards
Hundreds of schoolchildren have attended Lincolnshire's version of the Oscars.
The Laftas, or Lincolnshire Awards for Film Teamwork and Achievement, are an opportunity for primary and secondary school pupils from across the county to showcase their short films and animations.
Lincolnshire's Oscar-winning actor Jim Broadbent, who hosted the ceremony, has spoken about why the awards have impressed him.
Broadbent won the 2009 Academy Award for best supporting actor for his role in Iris.