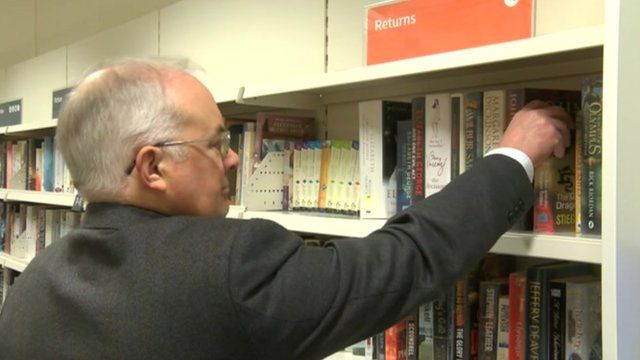 Video
Deadline looms for library volunteers in Lincolnshire
Volunteers have just a few hours left to express an interesting in helping to run 30 libraries in Lincolnshire.
The county council plans to cut its libraries from 45 to 15 later this year in an attempt to save more than £1.5m.
It has offered the services to community groups and volunteers but some residents say they feel "bullied" into taking over or losing their local library.
Gemma Dawson reports.
Go to next video: Library closures march is staged