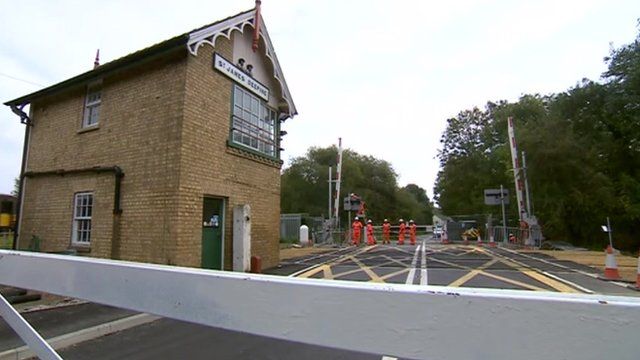 Video
Fight to save Deeping St James Victorian signal box
Campaigners are fighting plans to bulldoze a Victorian signal box.
Network Rail said it needs to take action to make way for an automated crossing near Deeping St James in Lincolnshire.
It is part of a £280m modernisation of the line between Doncaster and Peterborough.
However, those fighting the move said the signal box, which has stood on the Great Northern Line since 1869, should be preserved and used as a heritage centre.