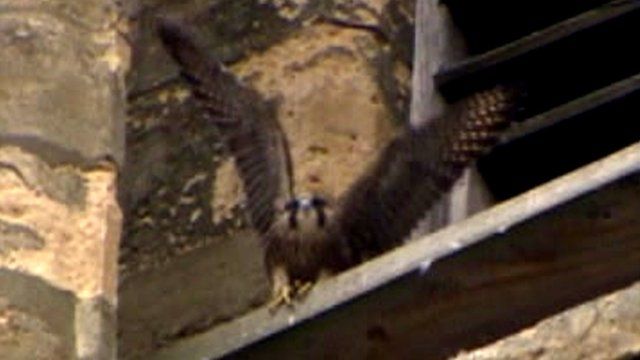 Video
Viewing point set up to see peregrine falcons at Lincoln
A free viewing point has been set up for people to see peregrine falcons flying around Lincoln Cathedral.
The RSPB said volunteers would be at the cathedral with telescopes each weekend throughout June and July.
The peregrines have been nesting at the top of the cathedral for the past 10 years.