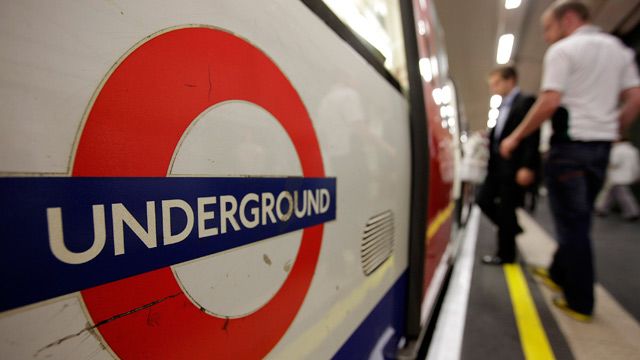 Video
Tube drivers have one of 'simplest jobs' says blogger
A Daily Mail blogger has expressed outrage that Tube drivers are "paid so much more than a soldier or a nurse".
A four-year pay deal which would see salaries rise by 5% is being discussed by London Underground and the Rail, Maritime and Transport (RMT) union.
Writer and the former research director of the Adam Smith Institute Alex Singleton told Jeremy Vine it was "bonkers" but former MP George Galloway said: "If everyone did as good a job in their daily work as (union leader) Bob Crow, the country would be blooming."
The Jeremy Vine show is broadcast weekdays on BBC Radio 2 from 12:00.
READ MORE: Tube workers offered 5% pay deal
04 Oct 2011

From the section

London