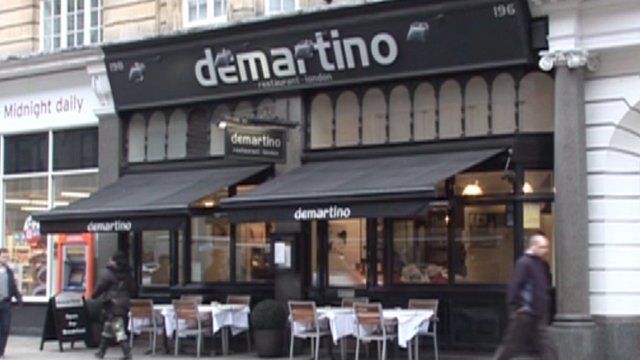 Video
Restaurant wins legal battle over outside seating
An Italian restaurant in London's West End has won a legal victory against Westminster Council which wanted to charge it for keeping tables outside.
Demartino went to the High Court to challenge the local authority, which said it had to pay about £200 a year for each table they put outside.
Legal experts say the ruling could affect other businesses across the UK in a similar position.
Westminster Council said it was just trying to ensure it can manage areas properly, including carrying out its core duties such as street cleaning, and is considering appealing against the decision.
BBC London's Angela Walker reports.