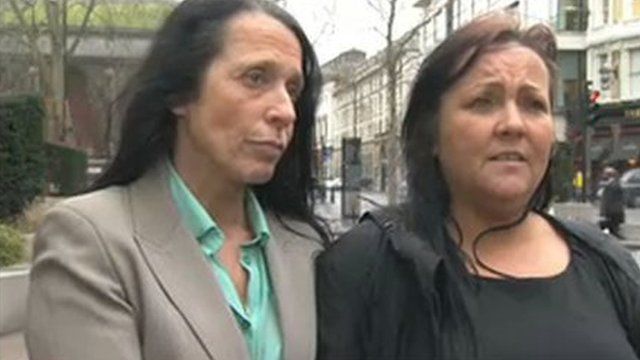 Video
Killer Kevin Doherty is jailed after 18 years
A married man who killed his lover, hid her body and pretended she was still alive for 18 years, has been jailed for 12 years.
Kevin Doherty, 57, of South Woodford, east London, denied murdering Jane Harrison, 32, who went missing in 1995.
He was convicted of manslaughter at the Old Bailey after a jury could not reach a verdict on murder.
Guy Smith, BBC London's Home Affairs Correspondent, spoke to Miss Harrison's sisters Claire and Maxine Harrison and Det Insp Dermot Carroll, of the Metropolitan Police.