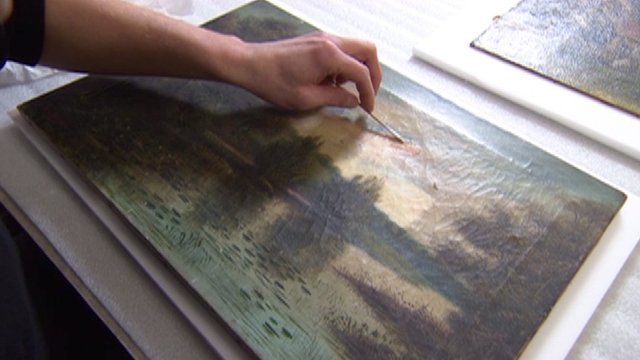 Video
London galleries face 'rising cost' of maintaining art
Many of London's small museums and art galleries say the task of maintaining and restoring exhibits is becoming harder and harder.
Some works have been in storage for decades due to the high cost of much needed repairs.
BBC London's Matthew Morris talked to Carien Kremer of the Vestry House Museum, Rupert Featherstone of the University of Cambridge and Deborah Hedgecock of Bruce Castle Museum to find out how some works are brought back into view.