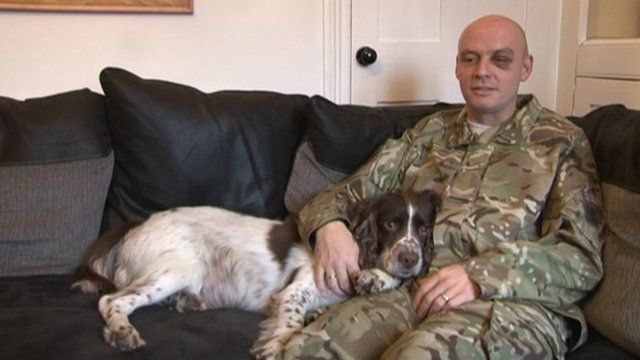 Video
TA soldier Andy Hawkett 'adopts' Army sniffer dog
TA soldier Andy Hawkett fell in love with springer spaniel Jake, an Army sniffer dog, when he was on a tour of duty in Afghanistan working as part of a bomb disposal team.
Jake, who had spent 10 years on active duty all over the world including Bosnia and Northern Ireland, was due to retire and Mr Hawkett decided he had to bring him home to Gillingham in Kent.
The "adoption" process took more than a year but the pair have now been reunited.