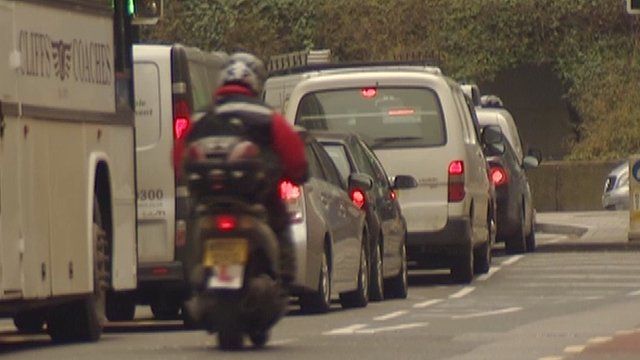 Video
Mayor unveils air quality plan
London could have the world's first Ultra Low Emission Zone, according to Mayor Boris Johnson who has announced plans to improve air quality.
If you want to drive into central London in future you may have to buy a new car.
London's mayor Boris Johnson has announced plans to improve the quality of the city air as the capital regularly breaks European pollution laws and faces fines running into hundreds of millions of pounds.
Mr Johnson wants to allow only the very greenest cars into central London during working hours but it is already being criticised.
BBC London's Karl Mercer spoke to Mr Johnson, Prof Frank Kelly from London's King's College, Steve McNamara from the Licensed Taxi Drivers' Association and environmental lawyer Alan Andrews.
13 Feb

From the section

London