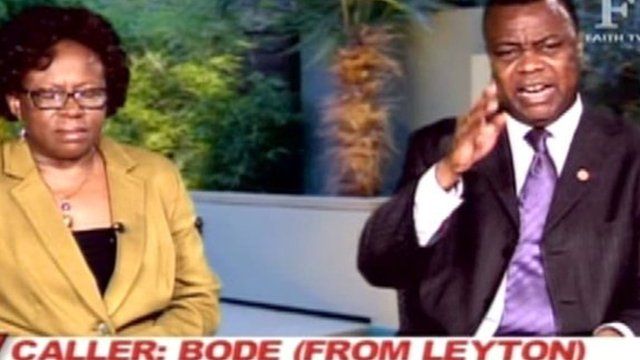 Video
Religious satellite TV show Miracle Hour 'risking lives'
TV shows made in London that encourage viewers to believe they are cured of life-threatening illnesses by prayer have been condemned by charities.
Charities have criticised an episode of the Miracle Hour show, broadcast on Faith World TV on 4 January, during which a caller with diabetes was told he was "set free" from the disease.
"It is particularly dangerous and puts his life at risk," said African Health Policy Network head Francis Kaikumba.
UK World Evangelical Trust, which produces the show, said: "We are now reviewing our new programmes to make sure our standards meet good practice."
This clip shows presenter Bishop Simon Iheanacho telling the caller he will be healed "in Jesus's name".
21 Feb 2013

From the section

London