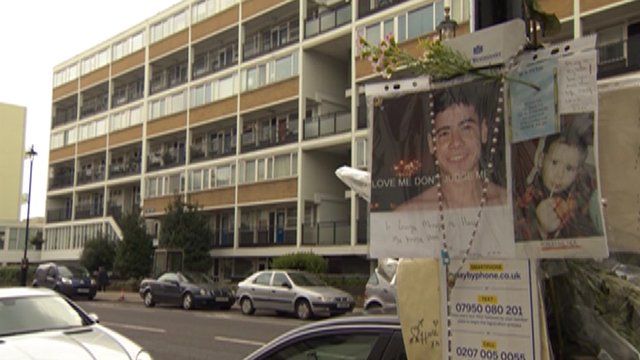 Video
Pimlico stabbing: Event held to prevent gang crime
An anti-gang project which works to steer youngsters away from a life of crime has been taking place near the scene of a fatal stabbing in central London.
The event at the Churchill Gardens Estate in Pimlico, central London, comes after Hani Abou El Kheir was attacked in nearby Lupus Street in January.
Three people have been charged with the murder of the 16-year-old.
BBC London's Ayshea Buksh spoke to local youth Zac Khan and Lauren Small, from the Centre for Economic and Social Inclusion.