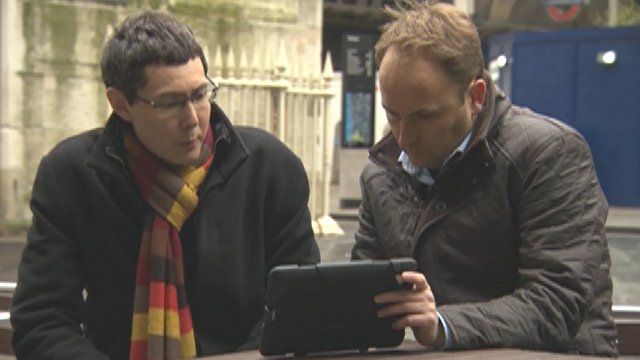 Video
Witness: 'Runaway train would have slammed into mine'
A man who was on a Tube train followed by a runaway maintenance wagon has seen how close he came to danger for the first time.
About 30 seconds after his Tube leaves Archway station, the driverless train passes the platform.
Passenger Tom Redfern said: "That train would have slammed straight into the back of my train which was exactly where I was sitting."
Nigel Holness, of London Underground - which has been fined for safety failings - said the risk of a similar incident had been reduced.