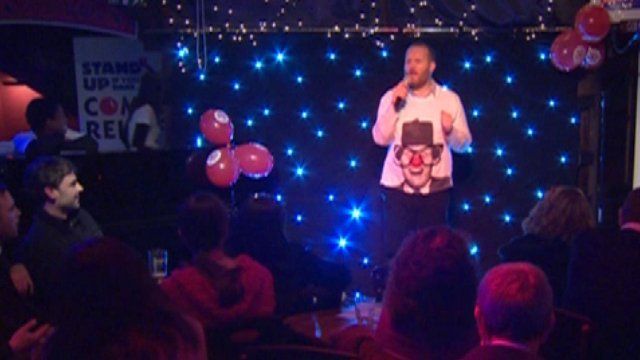 Video
Viewers' stand-up routines for Red Nose Day
BBC London viewers took to the stage on Thursday night to try their hand at stand-up comedy for the first ever time in aid of Red Nose Day.
Twelve people took part, raising more than £6,000.
Terry Kavanagh, comedian Kate Smurthwaite, Jennifer Gray and Mr Kavangh's wife Kerry talk about their excitement for the charitable night.
Comedian and promoter David Mulholland, founder of Soho Comedy Club, said he was impressed with the standard, and added that two of them could become well known within 10 years.