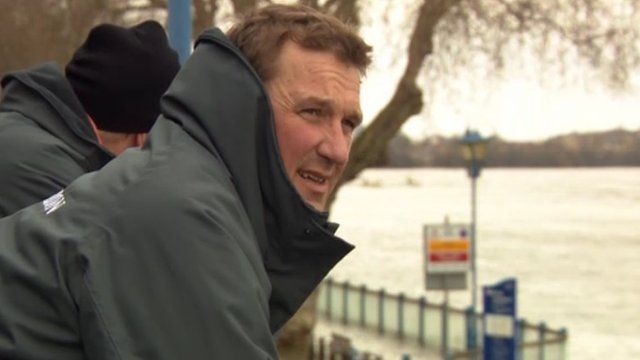 Video
Matthew Pinsent: Boat Race openness is 'wonderful'
Security for Sunday's Boat Race has been stepped up with the Royal Marines lending support for the first time after a protest last year interrupted the contest.
Trenton Oldfield jumped into the Thames during the 158th race between Oxford and Cambridge.
But four-time Olympic gold medallist and race umpire Matthew Pinsent says "One of the wonderful things about the Boat Race is it's open.
"If some guy wants to swim in front of it, then there's not a lot we can do."
BBC London's Jean Mackenzie reports, featuring David Searle, Boat Race executive director.