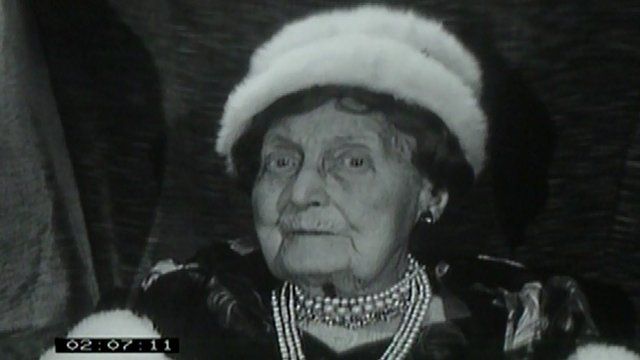 Video
Collections of eccentric Battersea art-lover on display
Immortalised by a Ken Russell short film, Mrs Wilhelmina Stirling was one of Battersea's most eccentric and well-loved residents.
The story of her life and her remarkable collection of Victorian art, once housed in the historic Old Battersea House, are explored in an exhibition as part of the Wandsworth Heritage Festival, in south west London.
Narrated by Huw Wheldon, its macabre portrait of the house was interspersed with monologues by Mrs Stirling about the alleged sightings of ghosts and the ideals of the Pre-Raphaelite movement.