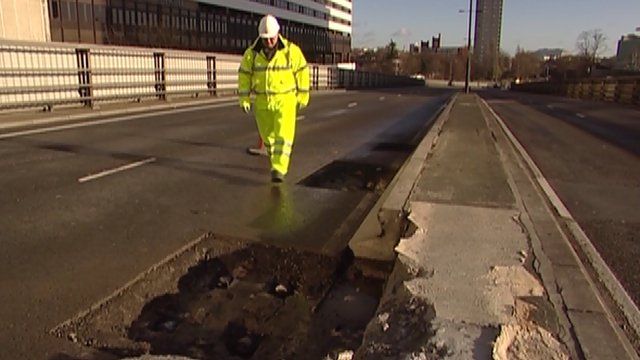 Video
London road bridges 'pose risk to safety', says TfL
Some of London's road bridges pose "a real risk to network safety", according to Transport for London (TfL) in documents that reveal the poor state of some of the capital's crucial road structures.
TfL says it is now investing £200m to fix the problems, but motoring groups fear that will not be enough.
BBC London transport correspondent Tom Edwards talked to Dana Skelley of TfL and Professor Stephen Glaister of the RAC Foundation.