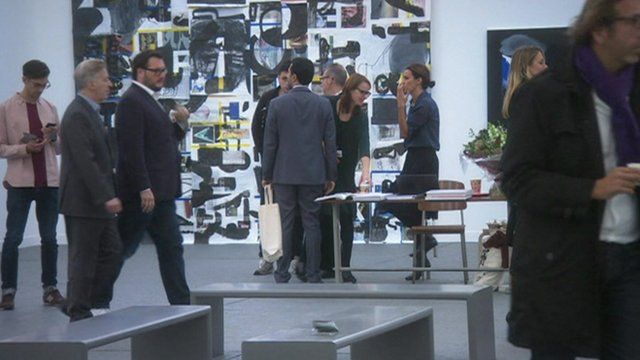 Video
Galleries descend for Frieze art fair in Regent's Park
The world's top art galleries have set-up stall in Regent's Park for this year's Frieze London art fair.
The annual event attracts tens of thousands of people.
Matthew Slotover, co-founder of Frieze, explains why people attend the event however artist John Keane says the show is too selective and elitist.
Jan Dalley, an art critic for the Financial Times, says there are many other "satellite fairs" taking part in London at the same time for people to enjoy.
Go to next video: Alastair Sooke visits 'Frieze Masters'