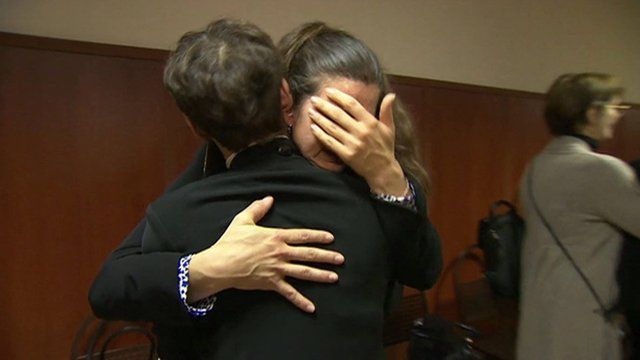 Video
Mum wins children back from Russia after landmark ruling
In a landmark ruling, a court in Russia has decided that a mother from north London should have her two children returned to her.
Her ex-husband took them to Moscow on holiday last December but refused to bring them back.
The High Court has ruled that he should return them.
Earlier this year, Russia signed up to the Hague convention which means that it will honour other countries' legal orders.
A Russian court has now ruled that the children had to be returned to England.
Their mother, Rachael Neustadt, said since the boys were taken, every day she thought about what she could do to bring them back.
Carolina Marin Pedreno, from Dawson Cornwell Solicitors, said this case was very important as there were many families where parents live in separate countries once they split up.
The children's father Ilya Neustadt said he would work to find a solution based on compromise.