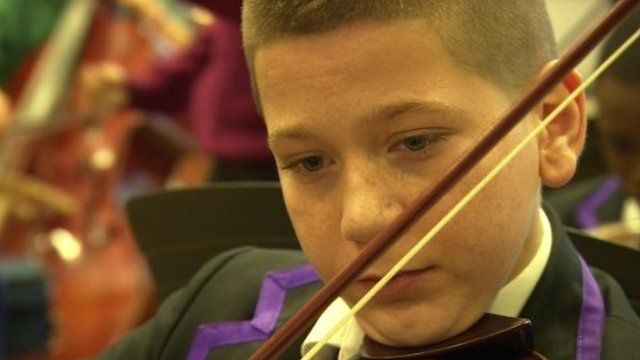 Video
National Youth Orchestra join beginners for performance
Pupils at a secondary school in north London haven been given the chance to play in an orchestra with some of the country's most gifted young musicians.
The National Youth Orchestra joined pupils at the Highbury Grove School in Islington to help mentor beginners.
Pupils Tanisha and Dali, Angus Bain of the National Youth Orchestra and teacher Truda White appear in this report by Sarah Harris.
Go to next video: The orchestra that plays for the deaf