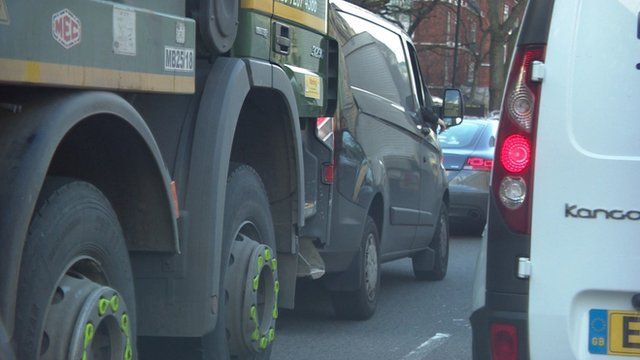 Video
London drivers spend 82 hours in jams, figures suggest
Drivers in London spent an average of 82 hours in traffic jams last year, 10 hours more than in 2012, new figures suggest.
Traffic information supplier Inrix also said the A4 which runs into central London is the most congested road in the UK.
Traffic expert Chris Lambert describes how this affects Londoners and the economy while courier Terry Osbourne talks about how this impacts his business.
Go to next video: Congestion charge winners and losers