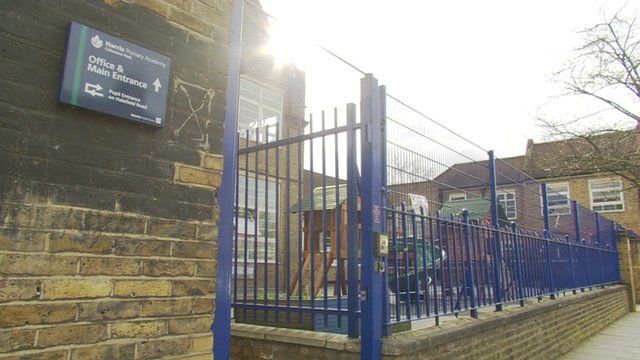 Video
Concern over pupil restraint footage
Parents at a north London primary school are demanding an urgent investigation by schools inspectors into claims their children have been physically restrained without their knowledge.
BBC London has seen footage filmed inside the Harris Primary Academy in Tottenham, which appears to show a number of incidents where pupils - some aged as young as six - are being held by staff.
Haringey Council has launched its own investigation and has referred the matter to the police. The school says that "restraint properly performed... is important to stop pupils harming others".
BBC London's Marc Ashdown spoke to two parents and Kenny Frederick from the National Association of Headteachers.