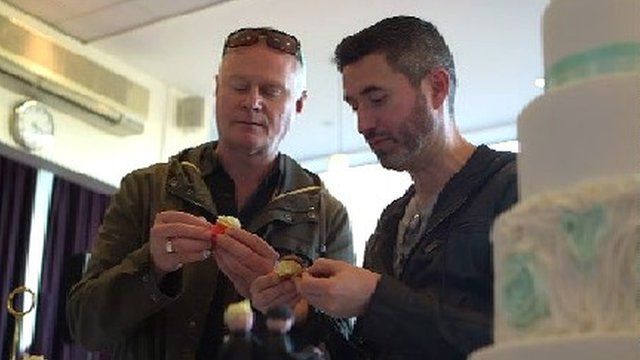 Video
Gay couple prepare for marriage
A gay couple from London prepare to marry at the weekend when law changes mean they can legally become husband and husband.
John Coffey and Bernardo Marti from London are preparing to marry in Westminster at the weekend when marriage laws change.
Until now, civil partnerships have been the only option for gay couples wanting to formalise their relationship, but now they can become lawfully married.
BBC London's Roya Neekah went to meet the husbands to be.
27 Mar

From the section

London