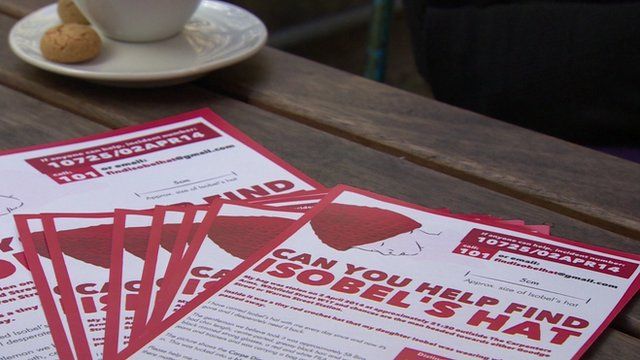 Video
Mother asks public to help 'find Isobel's hat'
A mother has launched a campaign to try to find a stolen hat that her baby daughter was wearing when she died.
Katie McGregor's bag, which contained the hat, was stolen from a central London pub two weeks ago and thousands of Londoners have taken to social media to try to help her get it back.
Her daughter Isobel was wearing the red hat when she died after being born prematurely.
BBC London's Emma North spoke to Ms McGregor about her campaign and her plans to launch a charity to help bereaved parents.