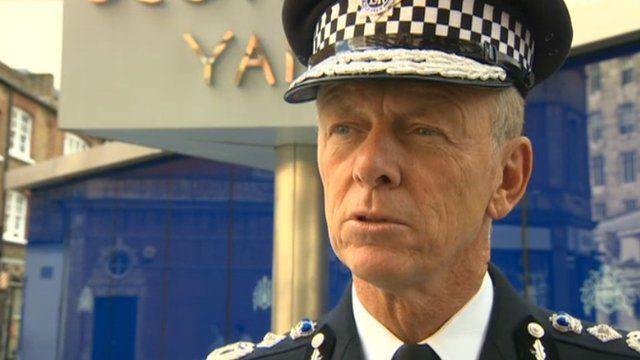 Video
Metropolitan Police 'tackling corruption'
Britain's most senior police officer has defended his force's ability to root out corruption within the ranks.
On Wednesday, BBC London exposed how criminal gangs infiltrated Scotland Yard a decade ago.
It obtained documents that showed how drug deals, armed robberies and even contract killings were carried out with the full knowledge of serving police officers.
Earlier, the Metropolitan Police Commissioner Sir Bernard Hogan-Howe and the Deputy Mayor for Policing Stephen Greenhalgh presented a united front in their fight against corruption.
BBC London's Home Affairs Correspondent Guy Smith spoke to them.