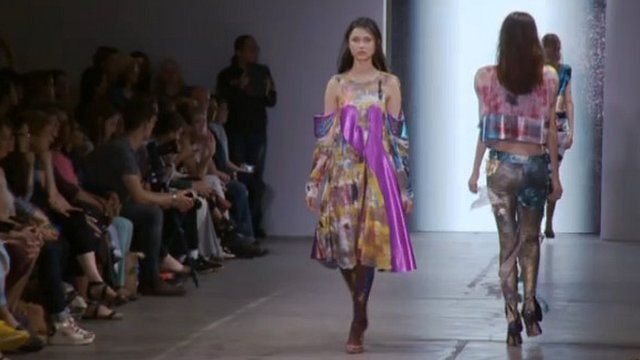 Video
London fashion graduates showcase designs
It is not just London Fashion week that gets the designer world talking.
Graduate shows in the capital are a chance to see the creativity of the next generation.
And on Thursday it was the turn of the London College of Fashion, whose alumni include Patrick Cox and Jimmy Choo.
BBC London Arts Correspondent Brenda Emmanus spoke to fashion graduate Daniel Tanner, Dan Thawley, editor of 'A Magazine Curated by' and Prof Frances Corner, head of London College of Fashion.