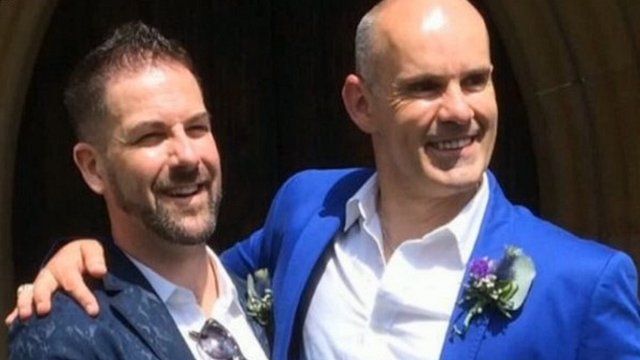 Video
Vicar's 'future uncertain' after marrying partner
A vicar from north-west London, who married his partner last Saturday, has said his future within the church is now uncertain.
Reverend Andrew Foreshew-Cain, who is the vicar of St Mary with All Souls, Kilburn and St James West Hampstead, is the first in London to have a same-sex marriage, contravening rules set out by the Church of England.
He said that getting married was the Christian thing to do, and that he was prepared to lose his job over it
BBC London's Alice Salfield spoke to the vicar and Madeleine Davies, the deputy news editor of The Church Times.