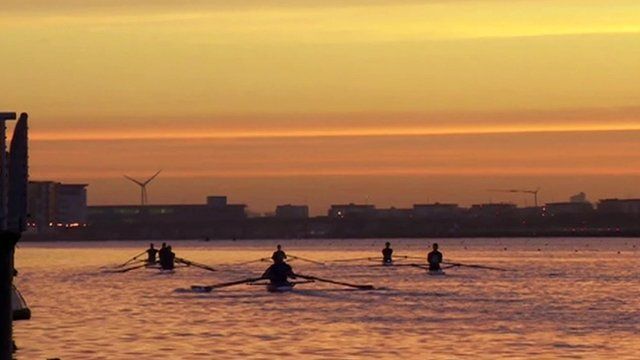 Video
Academy in London offers selective places for rowers
A secondary school in London has decided to select up to ten pupils a year based on their rowing ability.
Mossbourne Academy in Hackney will offer selective places to 14-year-olds with the potential become elite rowers.
Principal of Mossbourne Peter Hughes said he hopes pupils could go on to win scholarships to a university in the US.
BBC London's reporter Gareth Furbey also spoke to Karim Al-Shubasi, Turgy Ollennu, Jack Kliber, director of rowing at Mossbourne and Professor Gus John the former director of education for Hackney.