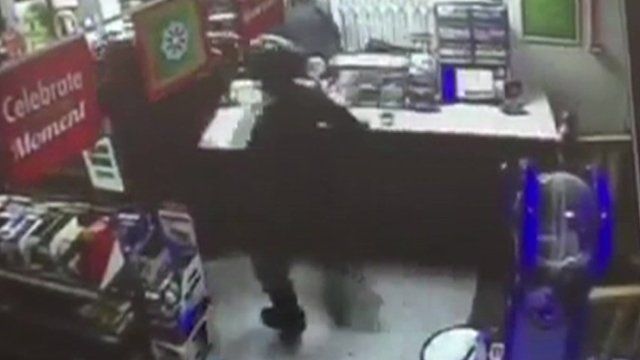 Video
Targeted shop boss calls for action after third raid
The manager of a shop that has been raided three times in six months has warned it could "disappear" if the council and police do not act quickly.
Sudesh Patel has been running the shop since it opened in February last year but the raids have meant losses of more than £15,000.
Met Police believes one gang is behind the robberies. Mr Patel said more police patrols in the area would help to make them feel more safe.
Islington Council said it had spent more than £2 million on CCTV in the area. BBC London's Emilia Papadopoulos reports.