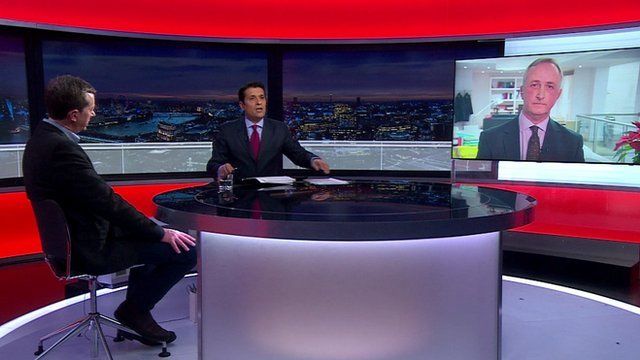 Video
'Legal concern' could prevent talks over bus strike
The law may need to change in order to resolve the dispute over London bus drivers' pay, one bus company has claimed.
During a discussion on BBC London chaired by Asad Ahmad, John Trayner, managing director of Go-Ahead, said bus operators might not legally be able hold talks over pay together.
He said: "It's called the competition act - it's managed by the Competition and Markets Authority, and one of the fundamental principals of competition law is if you are competing against something you can't even share information that would allude to collusion, that would allude to price fixing, that would get accused of a cartel."
Peter Kavanagh of the Unite union responded: "It's ludicrous to suggest that it's unlawful to meet."