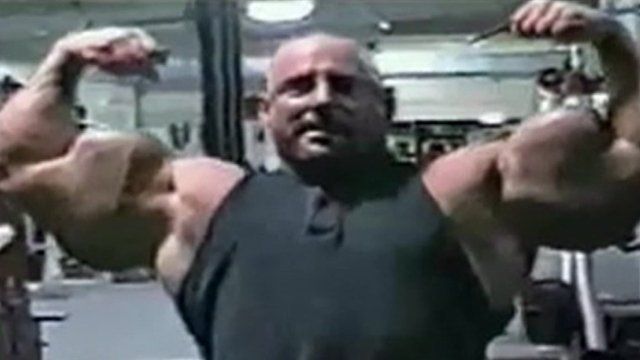 Video
Men in London 'pressurised to use steroids'
Concerns have been raised that an increasing number of young men in London are using anabolic steroids.
The performance enhancing drugs are not illegal to take, but there can be serious side effects.
The Home Office estimates that 60,000 people in the UK have used the drugs, but the heath watchdog claims the true figure is far higher.
In this report by BBC London's Emilia Papadopoulos, one City worker explains the pressure on people to use the drugs while Dr Harrison Pope, the professor of psychiatry at McLean Hospital at Harvard Medical School, explains how Star Wars action figures show how the ideal body shape for men has changed over the years.
Roy Jones, medical team leader at South Westminster Alcohol and Drug Service, talks about the increasing number of men turning to them for support for using steroids, while Prof Gillian Leng, deputy chief executive of Nice, explains why men use them.
Finally, Tina Dear explains the impact her son Matthew's death from steroids has had.
Go to next video: Steroids trafficker gets sports ban