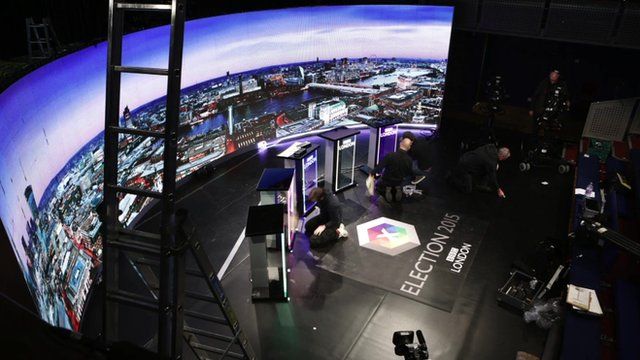 Video
Time-lapse footage: TV set build for election debate
How long does it take to build a set for a BBC London News election debate? Well, about 40 seconds if this time-lapse video is anything to go by.
Parliamentary candidates Priti Patel (Conservative), Sadiq Khan (Labour), Richard Hilton (UKIP), Simon Hughes Liberal Democrat), and Shahrar Ali (Green) were grilled at a pre-recorded debate in Stratford, east London, on what they would do for Londoners if their party forms a new government.
You can watch the programme at 22:50 on BBC One on Wednesday and get involved on Twitter using #debatelondon.